Below are our comments to the FCC on mitigation of space debris: Click here for NPRM 18-313 Click here for a PDF of our response February 20, 2019 By electronic filing Ms. Marlene H. Dortch Secretary Federal Communications Commission 445 12th Street S.W....
read more
OUR MISSION
Satellite DFR is a space debris mitigation advocacy group. Our primary goal is to ensure that all future objects launched into earth's orbit are configured for later retrieval from orbit.
OUR ASKS OF THE SPACE INDUSTRY
Think long term – beyond the sale, beyond lifetime, beyond passivation to the spacecraft's ultimate disposal – Design to demise
Agree that ADR is required to maintain utility of near earth orbit
Agree that all future designs will be recoverable and advocate for industry cooperation
Fund R&D efforts to develop recovery techniques and technologies for their designs – including disassembly and materials/component recovery and recycling
Work with international community to develop global standards for recovery interfaces
Sponsor internships of students to study satellite recovery and disposal issues – seed the ADR future
Conduct a reentry risk analysis on all satellites
Create archive of satellite design and disposal data and hold in escrow for future ADR mission planners
Agree that ADR is required to ensure future space operations – Maintain your operating environment
Sign DFR pledge and advocate for industry acceptance
Include DFR in all RFPs for satellites and launch vehicles
Fund ADR studies for recovery and disposal of satellites and rocket bodies
Agree to implement DFR for all LVs components that must remain in orbit
Change future launch ops to leave nothing in orbit but payloads
Add a 5th working group, Remediation, at IADC to coordinate standards, modify existing legal constructs, and facilitate ADR missions
Modify the current guidelines to require that all objects launched into Earth orbit be analyzed for their re-entry risk to document whether a controlled re-entry is required or not
Make mandatory that owners and operators of all space objects be required to provide accurate orbital data for the duration of their object's time on orbit
Require all builders of space objects to document their designs (past and present) in an archive for future use by debris removal mission planners
Develop areas of study for students relating to DFR and ADR
Work with space community to refine areas of study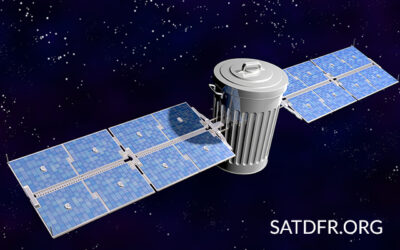 While handles, grapple posts, or similar features are important in the recovery of satellites, design for recovery (DFR) does not begin and end there.  DFR asks the overarching question: what is the ultimate disposal of this object and how do we design, document, and...
read more